Trade show success requires more than just handing out business cards

As much fun as trade shows can be, many people forget that these events often provide the best networking and business opportunities they will have all year. With an opening like this to make an impact on your company, you'll want to make the most of it and put yourself forward for potential clients to take notice.
Instead of simply handing out your business card to everyone on the show floor, follow these tips to maximize your presence and generate quality business leads.
1. Send Invitations Before the Show and Follow-up with Thank You's
First and foremost, you want to ensure that the audience you are marketing to attends the event. Send your current clients and potential clients personalized invitations to meet with you at the next expo you attend. You can even send coupons for special offers or gifts, to be redeemed at your booth on the show floor.
Set up in-person meetings with clients at your trade show booth. You'll have opportunities to show off your product and attaching a friendly face to a brand will give you a personal connection to your client.
Keep track of the representatives that visit your booth during the event, and be sure to follow-up with them by sending a handwritten thank you note. This sincere display of gratitude leaves a fantastic impression of you with clients, and they'll be sure to remember you long after the event takes place.
Social media is another great avenue of marketing for an event. Set-up a Facebook event specific to your company to remind followers to visit you, and make mentions of client representatives that meet with you at the event on Twitter or Instagram. Connecting with clients on LinkedIn keeps the professional networking going after the show is over, and may help set-up future developments.
2. Make Your Exhibit an Ideal Place for Conversation
Even if you have a killer elevator pitch about your business, you'd ideally prefer a comfortable environment and plenty of time to win over a new customer. Design your trade show booth with spaces for discussion in mind to keep the conversation going longer.
Offer comfortable seating and plush carpeting as a retreat from the hectic show floor, and free food or drinks will draw people like flies. Try to minimize external noise as much as you can for better conversations and a more relaxed environment. Best of all, charging kiosks for phones and other electronic devices will guarantee your clients are temporarily tethered to your display!
Free notepads and pens featuring your company's logo will not only give you free advertising, but also a way to jot down notes during your various discussions with visitors so you can easily follow-up with them on that topic after the event.
3. Demonstrate Your Expertise In Your Field
No matter what you are selling, you want to be seen as the best in the industry by potential clients. You need to demonstrate that your expertise in a certain field is more valuable than what similar companies can offer. One way to accomplish this is to get on a discussion panel at your desired expo.
Research panels in advance of your event and volunteer to make a presentation. Putting yourself forward as an expert in your field will generate interest from clients and competitors alike; they'll want to get to know you in order to seek advice and uncover the secrets of your success.
Obviously, only attempt this if you are a weathered veteran of your industry! If you're not an expert on charging kiosks, don't volunteer for a panel on them. The worst thing you can do for your image is come across as unqualified in front of a group of your peers, so don't send an intern to do this job.
Get Quality Business Leads at Your Next Event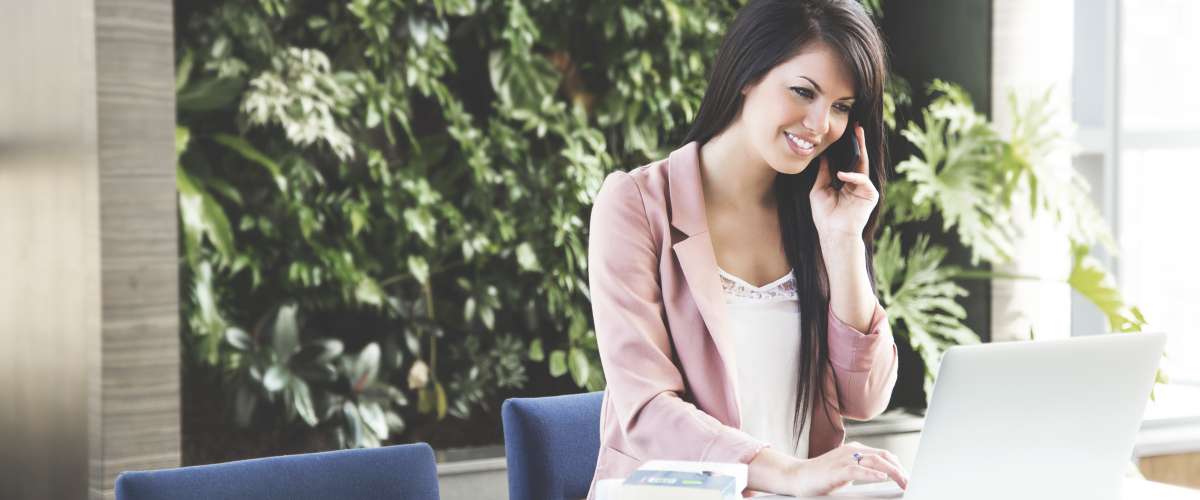 Your ability to grow a meaningful connection between you and your potential clients can mean the difference between a big sale and a missed opportunity. It's like a mini job interview; in a short amount of time, you need to prove how your business is valuable to your client and how you differ from the competition.
By following these tips, you'll be putting yourself in a position of confidence and success when you reach out for new clients. Expect your phone and email lines to be full of brilliant business opportunities!
If you're looking for inspiration in designing a killer display for your next tradeshow or expo, read our previous article " How to Plan and Design Trade Show Displays That Don't Suck" and check out our products such as charging kiosks, table throws, and hanging signs that will step up your marketing game.