EZ Tube Displays
Use Code EZ20 at Checkout and save 20% off any EZ Tube Display Package!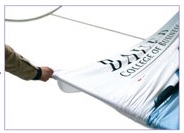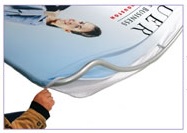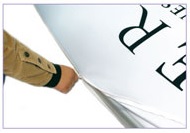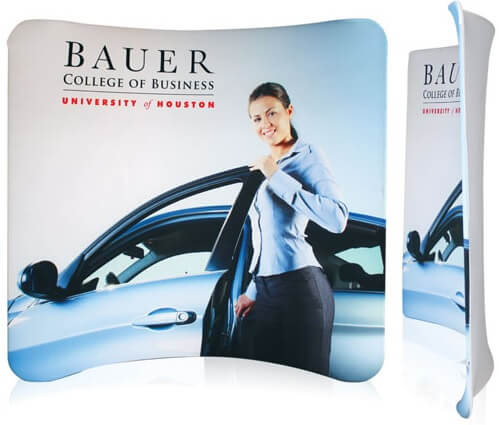 EZ Tube Display tension fabric backdrops feature a simply-assembled tube frame with a seamless, full-color, dye sublimation graphic. The large print is pulled over the frame like a pillowcase, zipped up and stretches to produce a smooth, continuous image. This trade show display wall is available as a tabletop or freestanding trade show display and as a flat wall or curved backdrop. All EZ Tube Trade Show Display pricing includes the frame, graphic, pair of LED lights, and canvas-carrying bag. Unit is backed by a lifetime warranty on the hardware. No catch: Prices include hardware + print + LED lights + case.
Available at 8ft, 10ft & 20ft wide - straight, curved or serpentine (10ft & 20ft). There's also the 6ft & 8ft table top display systems. Easy on your budget. Easy to assemble. Easy to ship or carry at 35-lbs. Some call them Wavelines, or Tru-Fit displays, or Eurofit. All operate the same way: This is the EZ Tube trade show backdrop display.
Where's the event? Ground ship times for all EZ Tube Displays:
New York, Philadelphia, D.C., Baltimore, Las Vegas, Ohio: 1-day

Chicago, Boston, Atlanta, Orlando, Charlotte, Detroit, Indianapolis: 2-days

Denver, Dallas, St. Louis, Milwaukee, San Antonio, New Orleans: 3-days

Los Angeles, San Diego, Long Beach, Anaheim, Pittsburgh: 1-day

San Francisco, Reno, Tucson, Salt Lake City, Phoenix: 2-Days