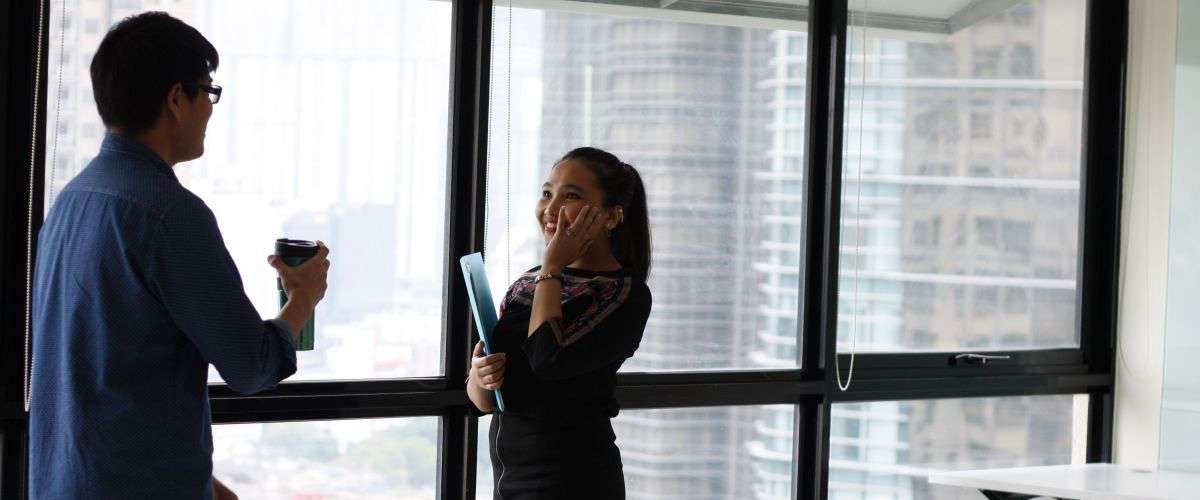 Here are some of the best ways to cultivate potential leads into real sales!
Having difficulty developing leads at trade shows? If so, I don't blame you. It's hard. People like to pretend it's so easy, but even if you have a phenomenal product, getting people to pay attention is rough. I've combed through all my trade show experiences to come up with a list of things that make generating leads a little easier.
1. Use an iPad to generate newsletter sign ups
Newsletters are a great way to interact with your customers and share news. Unfortunately, a lot of people don't enjoy the process of signing up for something. To convince them to do it , make it easy and, well, offer them free stuff in exchange.
Something I've found that works really well is to set up an iPad in a tablet display stand at your booth and offer a giveaway that's tied to your newsletter sign up. Whenever someone signs up for your newsletter at your booth, they get entered into your giveaway. It's quick and easy.
2. Invest in a digital catalog
No, I'm not talking about your e-commerce website. I'm talking a catalog. A PDF or something similar that lists your prices and products in an easy to use and quick to load format. If you rely on your website, you'll be out of luck if the expo's wifi runs slow, or god forbid goes out. Instead, a digital catalog will let you show off your products to possible leads in seconds.
3. Give out bookmarks instead of flyer
But nobody reads anymore, you say. First off BS. I know that at least I still read so I'm sure others do too. Second off, everyone loves bookmarks even if they don't read. It's a usable thing, while when it boils down to it, flyers are disposable pieces of paper with no user other than to advertise. Bookmarks are something people will actually keep. While other people's flyers will end up in the trash, your bookmark will end up in the attendee's books as they're reading on their flight back home. They'll keep you in people's minds long after the show ends.
4. Put a charging station at your booth
One of the best ways to generate leads is to simply attract people to your booth, and the best way to do that is to feed their mobile phone addiction. People spend almost 5 hours a day on their phone. At some point during the trade show, they'll need to charge it so why not give them a place to do it?
Charging stations give you captive audiences while people charge their phones. Now, don't take advantage of this and start pitching your timeshare properties. Use the time instead to interact with people and introduce them to your product or services in general conversation. Talk to them as people rather than customers, and you'll find yourself developing a lot more leads
5. Tweet people using the expo's hashtag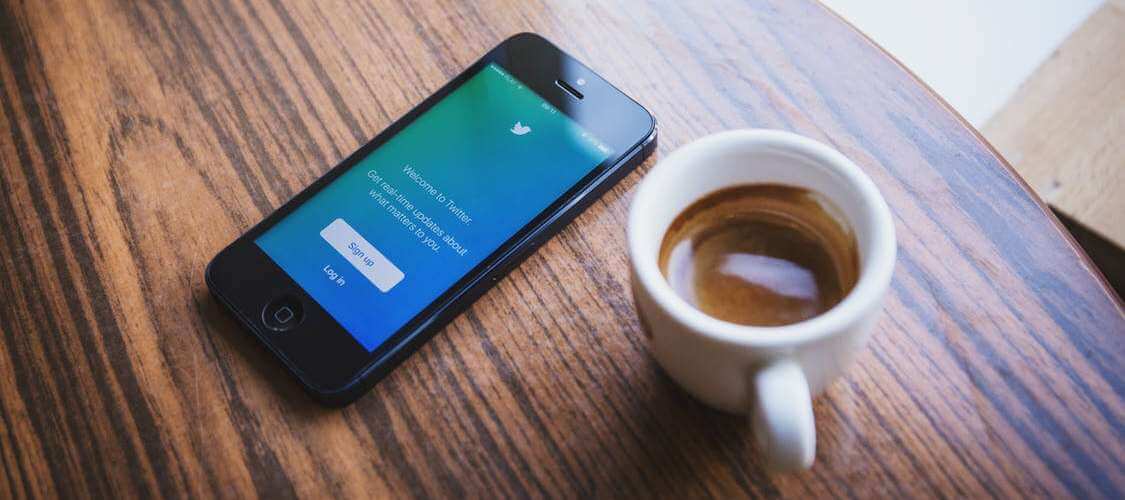 Hashtags are really helpful if you use them the right way. Don't just drop a bunch of random hashtags at the end of your tweet to fill up space. Instead, be purposeful in your hashtag usage. Search for those using the trade show's hashtag (if the show doesn't have one, make one). Retweet anyone using it. Then tweet them to invite them to your booth.
6. Develop a digital press kit before the expo
Part of being successful at trade shows is coming prepared. To truly be prepared, you'll need a press kit complete with all the bells and whistles. If you're not sure what should go in your press kit, check out Entrepreneur's press kit guideline.
If you don't have one, stop reading and go make one now. I'll still be here when you get back. Press kits are important for all businesses, no matter their size, to have.
Whenever someone with a press pass visits your booth, offer to send them your press kit. Don't be obnoxious about it and shove it in their face as soon as they step within 10 feet of you, though. Instead, engage the journalist in a conversation and at the end of your chat, mention you have a kit. This more natural approach will make them more likely to actually look at your press kit than if you had just thrown it at them without even bothering to ask their name first.
7. Schedule an interview at your booth
If you're really prepared for a trade show, you'll have sent out a press release beforehand to local news outlets. It's important to interact with the press before you ever get to the event, but that doesn't mean you shouldn't stop talking to the press once the trade show starts. When you follow-up with your press contacts, offer to do an interview and schedule it at your booth. When people see you doing an interview, you'll look successful and desirable. People love media attention so if they see the news at your booth, they'll come over to check out what's happening. This will turn your booth into a traffic hotspot while showing investors that you're someone they should check out.
8. Solicit business cards for a raffle
In order to turn potential leads into an actual connection, you need people's contact information. You can't make a sale if you don't have their email. How do you get that info? Business cards of course! But how do you get someone's business card?
One of the best ways I've found to get a large number of business cards is to run a raffle. It's an oldie but a goodie. Offer up a prize such as a gift card and have people drop their business cards in a bowl as their entry. Now you've got their phone number, name and email.
That said, you don't want to just collect a bunch of random business cards. If you don't talk to the people entering your raffle, you're going to just end up with a bunch of scraps of nice looking paper. You don't want that. Make sure to cultivate relationships with people before they give your their business card for the raffle. Introduce yourself and your business so that they will remember you when you email them later.
9. Jot down info about the person on the back of the business card
If you're getting business cards left and right with your raffle, how are you going who remember who goes with which card? Personal connections make sales, and if you can't remember who it is you're reaching out to, then you're not going to make a sale. Plain and simple.
To avoid this, jot down some details about the person on their business card. Write down what they were wearing, what you talked about, etc. Whatever you think is pertinent that you can get down in a few seconds.
These 9 tips will help you generate leads at your next trade show. Leads, however, are all about building relationships with people. If you want these leads to turn into sales and business partnerships, you have to do more than just send a generic follow-up email. Invest in your visitors and you will find yourself reaping a much greater return.
If you need any help getting your booth set or finding the right charging station to attract that captive audience, let me know, I can help!