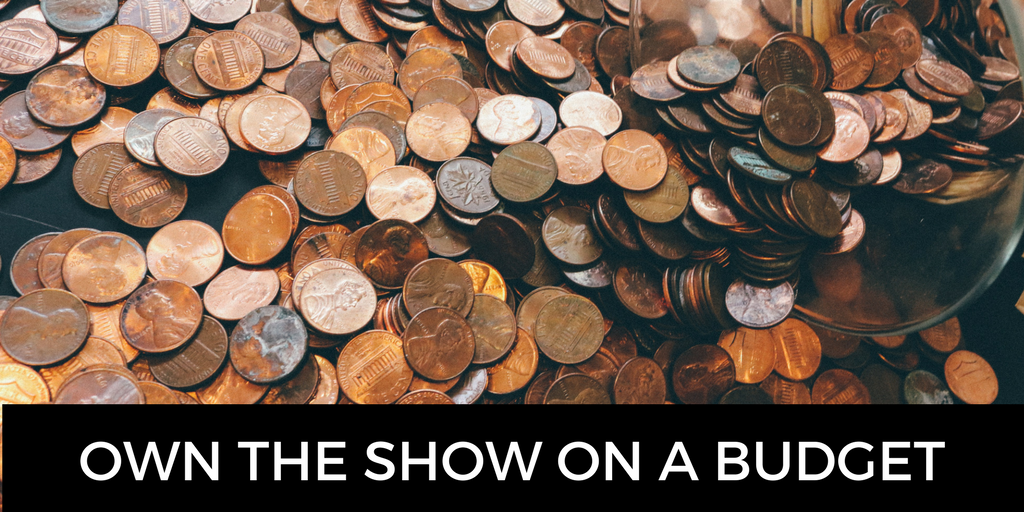 What do you really need to succeed at your favorite expo when you are first starting out?

You are so excited, you've found the perfect expo. You are certain it is the best place for you to showcase your business and get tons of new clients. Only one problem. You have zero dollars in your budget. You are hoping you have enough gas to get home again. What is a business owner to do? What do you need at the show to catch the eye of your perfect client without going broke?
Clearly branded, consistent presence
Regardless whether your budget is a $100 or $10,000, every item you buy must be clearly branded. I cannot stress that enough. Anything that isn't easily identifiable as yours is, quite simply, a waste of money. From business cards, to reusable water bottles, make sure your logo and branding is clear and on point.
Can't afford a spot in that perfect expo? No problem! You can still take advantage of the event. Wear a shirt with your branding and be sure to have a way for people to contact you after the event. If your business is B2B based, target the businesses who have displays at the event to maximize your nomadic efforts.
Show Up
The hardest part about succeeding in business is showing up every day in every way that matters.
Show up to your favorite expo ready to sell your product and service
Believe you are the best in your industry
Be prepared to demonstrate your product or service even if you don't have a booth
Positive & Friendly Attitude
Never underestimate the power of a genuine smile. When you attend an event, you are making an impression on potential clients. Make sure your attitude matches what you want them to remember. When someone leaves you with a smile on their face, they may not remember exactly what you said, but they will remember how you made them feel. The next time they think about hiring someone in your field, chances are, you will come to mind.
Next year, when you have that coveted corner spot on the expo floor, complete with branded displays, table throws, and everything else you can dream up, you will be ready to land those 100's of clients.
In the meantime, you don't need to spend everything in your piggy bank to make a splash at the expo. ExponetUSA is here to help you be the best you can be on any size budget. With quality made, budget friendly marketing items you can #owntheshow without breaking the bank. Contact me to find out how.