Posted by Jay Heich on Nov 5th 2015
Wondering why your trade show exhibit isn't getting results? Here are 3 exhibit mistakes that could be preventing you from getting the ROI you want.
You planned a demonstration, have your trade show exhibit ready to go, and printed off thousands of brochures and printed literature to hand out but aren't getting the results you were hoping for.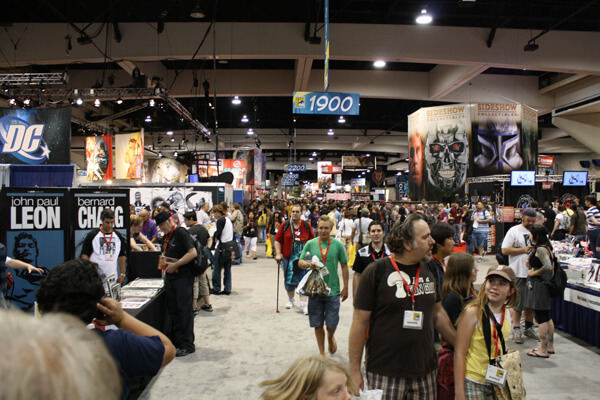 Unless you are at the wrong trade show for your business, the problem most likely lies within the design of your trade show booth. You only have about 3 seconds to capture the attention of your audience before they will walk past you, so your booth is the first thing they will notice. If these errors are being made, you could be missing out on plenty of lead and sale opportunities.
Trade Show Exhibit Design
The design of your custom display is going to be the first impression your audience has of your company at the event. If it has a an unorganized look with papers thrown on the counters and several products or trade show materials are placed on the floor, your booth will look as if it were just throw together and that you don t care about its appearance.
Many people will take this I don't care feeling as a way your business is run. Keep the booth space open and free from clutter by placing products or other items on shelves, tables located on the side of the booth, and all literature in literature racks. This will give it an organized, clean look that attendees will want to see.
Graphics
As important as the layout of your display is, the graphics are equally as important. It acts as a billboard advertisement, letting attendees know who you are and what your business does by just glancing at it from the trade show aisles.
All too often exhibitors will attempt to cram as much information into their graphics as possible, including paragraphs of text and several images. By having graphics that are busy, your message is going to get lost. To effectively promote your business through your exhibit, the graphics need to have a simple design by only using 1 or 2 images at the most and very little text.
If you want to include your product s benefits, use a bulleted list and keep each one short so that it is simple to read and comprehend from the aisles of the event.
Booth Maintenance
On the first day, your booth probably had that new look where everything sparkled and shined. But by the second day, the booth is going to stop looking so new, may have a few smudges that weren't there before, or has papers and wrappers strewn all over the floor. Some exhibitors choose to ignore these messes, allowing their audience to see it and costing them the leads they were hoping to get.
Why? It all boils down to a lack of caring on your part. Even if that is not at all how you feel, that is what attendees are going to see. In between spurts of booth traffic, take out the Clorox wipes to clean up any smudges, straighten any scattered literature, and pick up any garbage. Also, after the show ends on one day and opens on the next walk through the booth to see if anything is out of place or if there is a mess that needs to be cleaned up.
If your booth isn't getting results, it most likely has nothing to do with the event itself and everything to do with the look of your show display. To make sure you get plenty of traffic from potential customers, avoid making these exhibit design blunders and you will get the outcome you were hoping for.
The post Trade Show Exhibit Blunders That Could be Hurting Your ROI appeared first on Exponet USA.