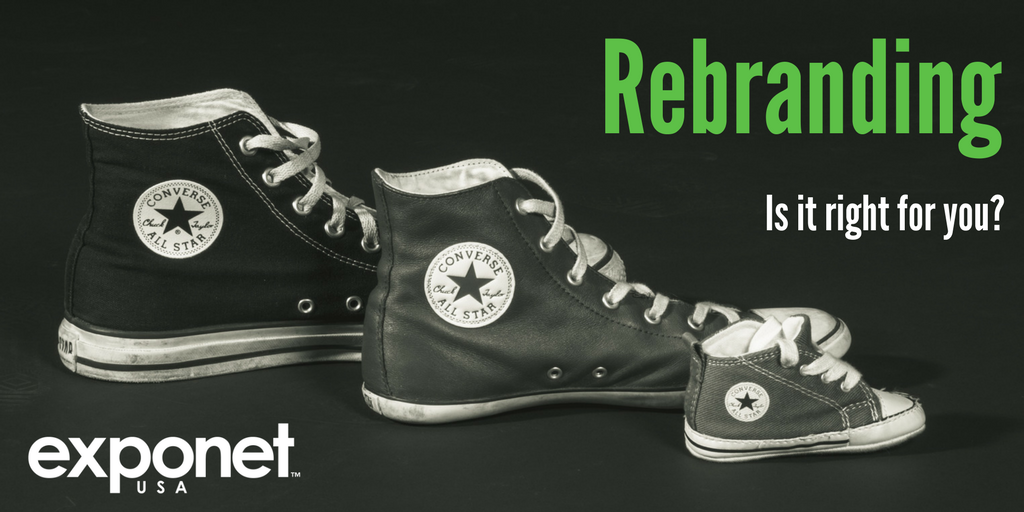 Are you thinking about rebranding?
Rebranding, successfully, is not just about tweaking a logo and changing up a few words. A successful rebrand touches on every aspect of your business and the people you serve. It needs to encompass every aspect of your brand and hone in on your current target market.
Without those things you can guarantee your rebrand can and will fall flat with your would-be clients. It may even turn off long standing loyal clients.
So what is a company to do?
Consider your messaging very carefully and keep an open mind that you may not need to change your logo. You may only need to revamp how you are delivering your message and to whom.
Two reasons to rebrand - Competition & Changing Audience
Ah… Competition. It's wonderful isn't it? The adrenaline rush of trying to outdo your competitor and make it first to the finish line… The moments of panic when you don't think you can make it… Then it happens, you cross the finish line first and launch the single greatest thing since sliced bread.
When was the last time that happened to you? Chances are, it hasn't. Competition forces businesses to constantly change how they do business, how they communicate with their potential clients, and how they increase their bottom line. Adapt or die is a real thing in the world of business.
Let's face it, your audience is changing. With each new generation a new set of "rules" crops up. Say this, don't say this, post here, don't post here. The amount of advice out there on how to interact with your target audience is unnerving. Your best bet is to listen to what your clients and would be clients are telling you. Don't be afraid to ask them what think and why they chose you. We will get more into market research in another article so stay tuned for that.
A changing audience may dictate a rebrand. You don't brand the same for women or men.
When your business changes your audience will most likely change as well. The branding must change with the new direction of your business to ensure you are reaching the people who will buy from you (link to a general product page on site)
Rebranding is one way to adapt to this rapidly changing landscape
Not always a great idea
Rebranding is not always the answer to your bottom line problem. You may just need to revamp or rethink your current marketing strategy.
For your consideration, the infographic at the bottom of this post lays out "8 Crucial Laws of Rebranding". We think it's pretty awesome. There are also a few examples of when rebrands went horribly wrong and when brands totally nailed it. Here is a list of epically awful rebrands to check out and learn from. They include major brands like Gap and the Olympics.
How can ExponetUSA help you rebrand effectively?
At ExponetUSA we understand the importance of a strong, visible brand. After all, if you are going to blow it up and stretch it across twenty feet, it better be epic. If you've decided to rebrand and have your graphics ready to go, we are your go to for getting your marketing materials reprinted.
Things that may need to be reprinted if you rebrand:
We work with businesses all the time to ensure that what they are presenting to the world is truly representative of their business and will grab their ideal client.
We do this by:
Getting to know the people behind the logo and the mission of the business
Addressing the challenges of their previous branding attempts
Finding out what their challenges have been at events and anywhere else they are marketing
Working together with the business to find attainable solutions
Working with ExponetUSA is a hands on, personal experience. You are not just another number. We take the time to get to know you and get a real understanding of what will be best for your business. We don't sell just to sell, we sell to help you succeed.
To get started, contact us here or check out our custom display options. We can't wait to help you #owntheshow.